Description
We have a 2 ½ day PAT Testing course covering both the theory and practical elements of achieving this qualification.
These qualifications will give you the rights to inspect, test and certify all domestic and commercial portable appliances.
Who Is It For? 
This is a stand-alone PAT Testing Level 3 course and it is for electricians or those with a set level of knowledge of electrical installations and wishes to Inspect Test and Certificate for continued use of Portable Appliances within the domestic or commercial environment.
This qualification is aimed at individuals with administrative responsibilities towards the maintenance of electrical equipment, especially for those partaking in inspection and testing work on electrical equipment
It is also useful for those looking for a suitable qualification for their job role of administering the inspection and testing of electrical equipment.
Duration
2.5 Days
Assessment
1 Online exam
Practical Assessment
Candidate who enrol on this course will:
Candidates will be able to self-certificate portable appliances for the safety of the end users.
At the end of the course you may wish to carry on your studies by discussing with your course manager what options you have. You will have the option to pay an extra fee to upgrade to another course package.
You can check here for our Individual or Package Courses if you wish to observe other opportunities.
Qualification:
PAT Testing – Level 3  – Electrical Equipment Maintenance and Testing
Units Covered by starter course
Unit 701/702 In-service inspection and testing of electrical equipment
Why LTS?
LTS is an ambitious training centre that inspires to lead in its field.
We have a team of trainers who have been in this industry for years and instilled with great passion for what they do. LTS aspires to raise the future generations of electricians and give them the experience, skill set and qualifications to be successful in their industry.
Our trainers have years of experience in this industry teaching with passion and have exceptional pass rate records to help you get the qualifications you desire.
The Electrical Courses on offer are tailored to the needs of students and what our trainers believe is crucial to get you the accreditation you seek.
LTS is designed to cater to the needs of its students and help them succeed by giving them the flexibility to do so.
Available Dates
Weekdays – Wednesday – 12:30pm to 4:30pm & Thursday to Friday – 8:30am to 4:30pm:
9th June – 11th June
21st July -23rd July
1st September – 3rd September
13th October – 15th October
24th November – 26th November
Weekend Courses (Runs for 2 Weekends) – 1 x Saturday – 12:30pm to 4:30pm + Saturday & Sunday – 8:30am to 4:30pm:
10th July – 17th July
2nd October – 9th October
Books
You will be expected to have your own copy of this book when attending our course
IET – Code of Practice for In-service Inspection and Testing of Electrical Equipment 5th Edition (ISBN 9781785619663)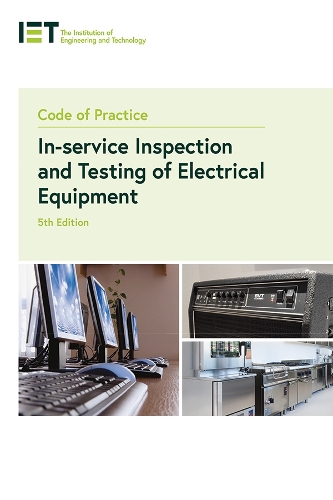 Funding
We provide 0% interest monthly payments with Splitit! Just click on the Splitit option at the bottom of the Checkout page when making payment, to be able to split payments up to 12 months.
If you are having difficulty funding this course, you may want to visit the Government's website to apply for an Advanced Learner Loan for up to 4 years if you are 19 and above https://www.gov.uk/advanced-learner-loan
or
Grants and Bursaries for Adult Learners at https://www.gov.uk/grant-bursary-adult-learners.
Alternatively, you can also contact us on 01992 413503 or email info@learntradeskills.co.uk for further queries.